Peaks of Isle of Raasay as seen from Bhaltos. 
View from the Trotternish Peninsula. Just before a summer storm. 
Passing the erstwhile capital of the Isle of Skye. Now deserted but for a few sheep.
En route to the oldest Lighthouse in the North. via Orabost.
Approaching the tiny but spectacularly picturesque village of Uignish. Beautiful walks and one very, very good pub. 
En route to the northernmost point in Skye. There was so much nothing to see. 
View from the Elishadder Art Cafe and Gallery. 
View of the Trotternish Peninsula. Taken from House number 4 in Valtos.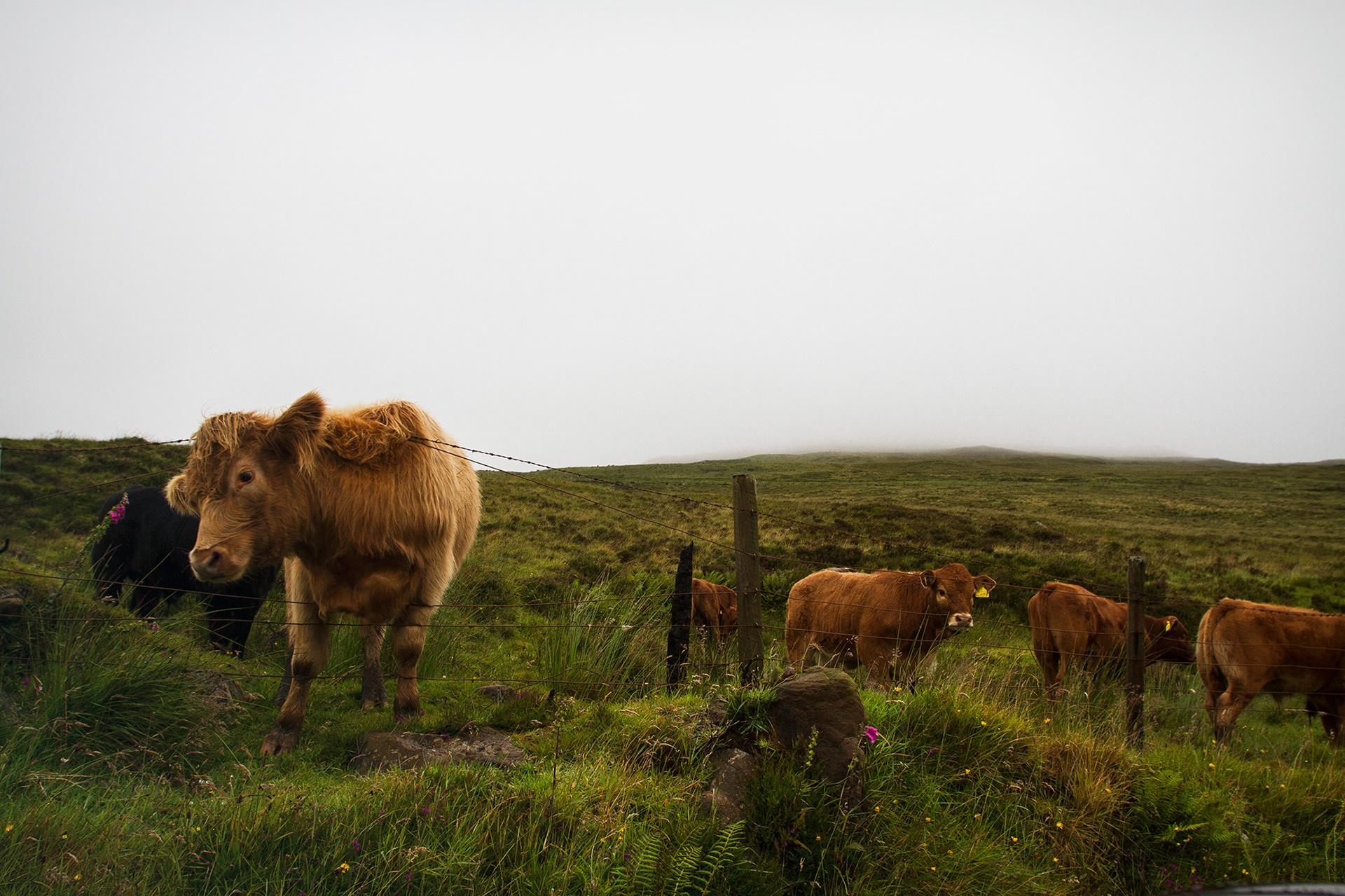 Scratching cows. En route to Uig.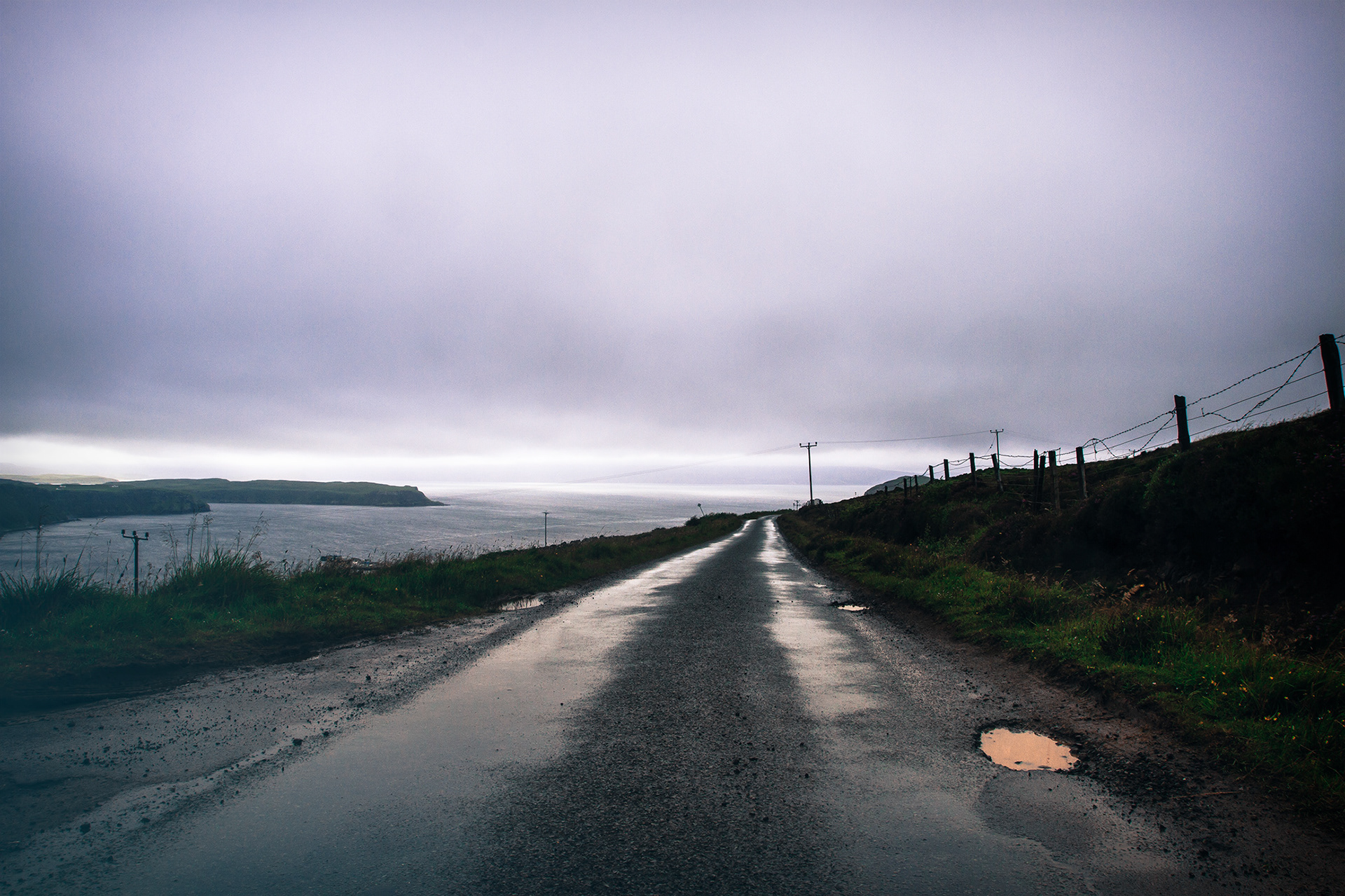 Approaching the remote village of Digg. 
Sunrise from Cul-Nac-Noc.
Broken cable cars at the Neist Point Lighthouse. 
Walks along the Neist Point Lighthouse.
The Sheepskin Workshop, Upper Edinbane
We stopped at Husabost for coffee. The entire village has one convenience store which also doubles up as a pub.  
Approaching Upper Edinbane
The reservoir along the Trotternish Peninsula. 
Across the Old Man of Storr.
At Duntulm Castle grounds.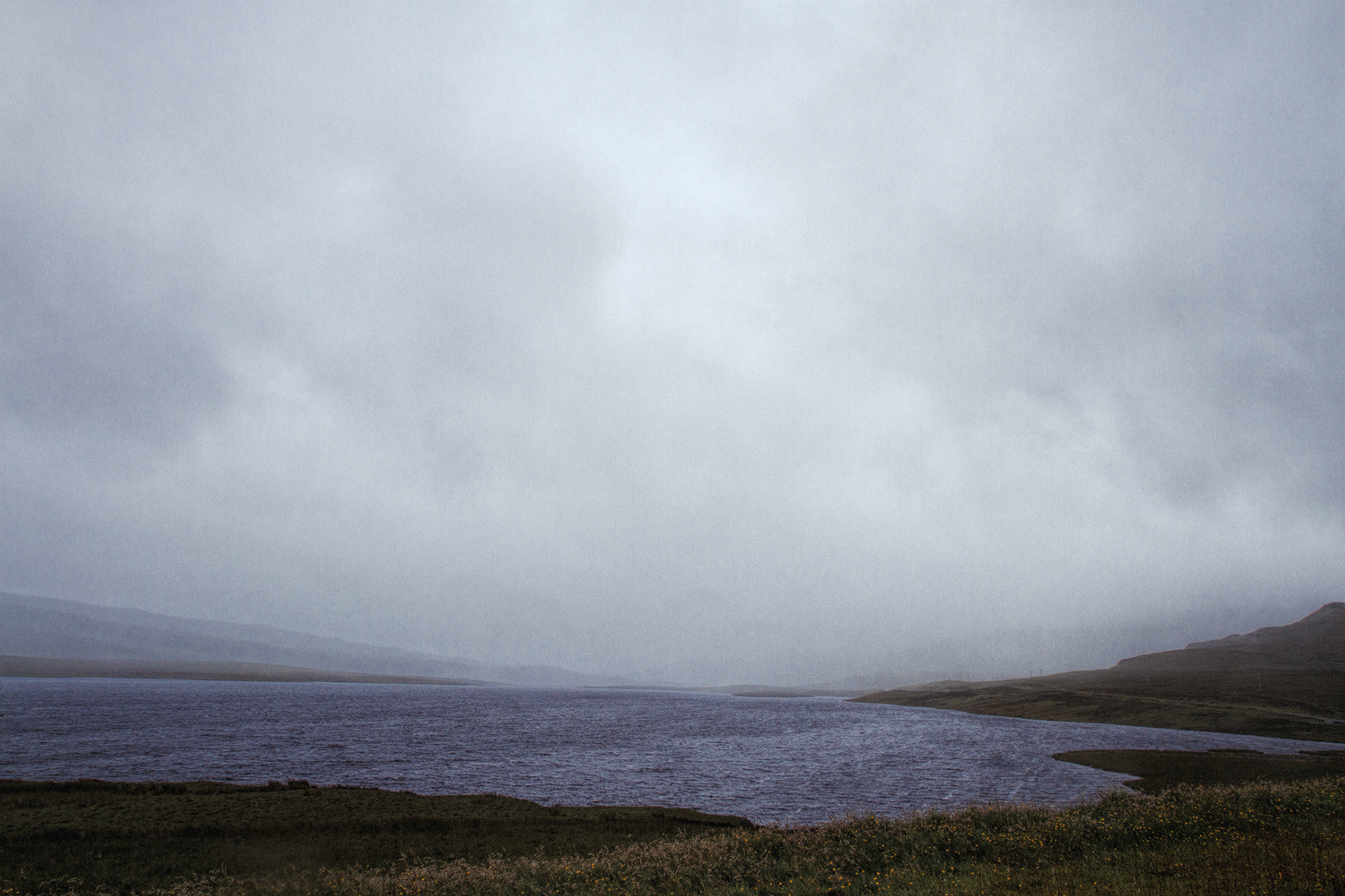 Dark skies over Kyle of Lochalsh.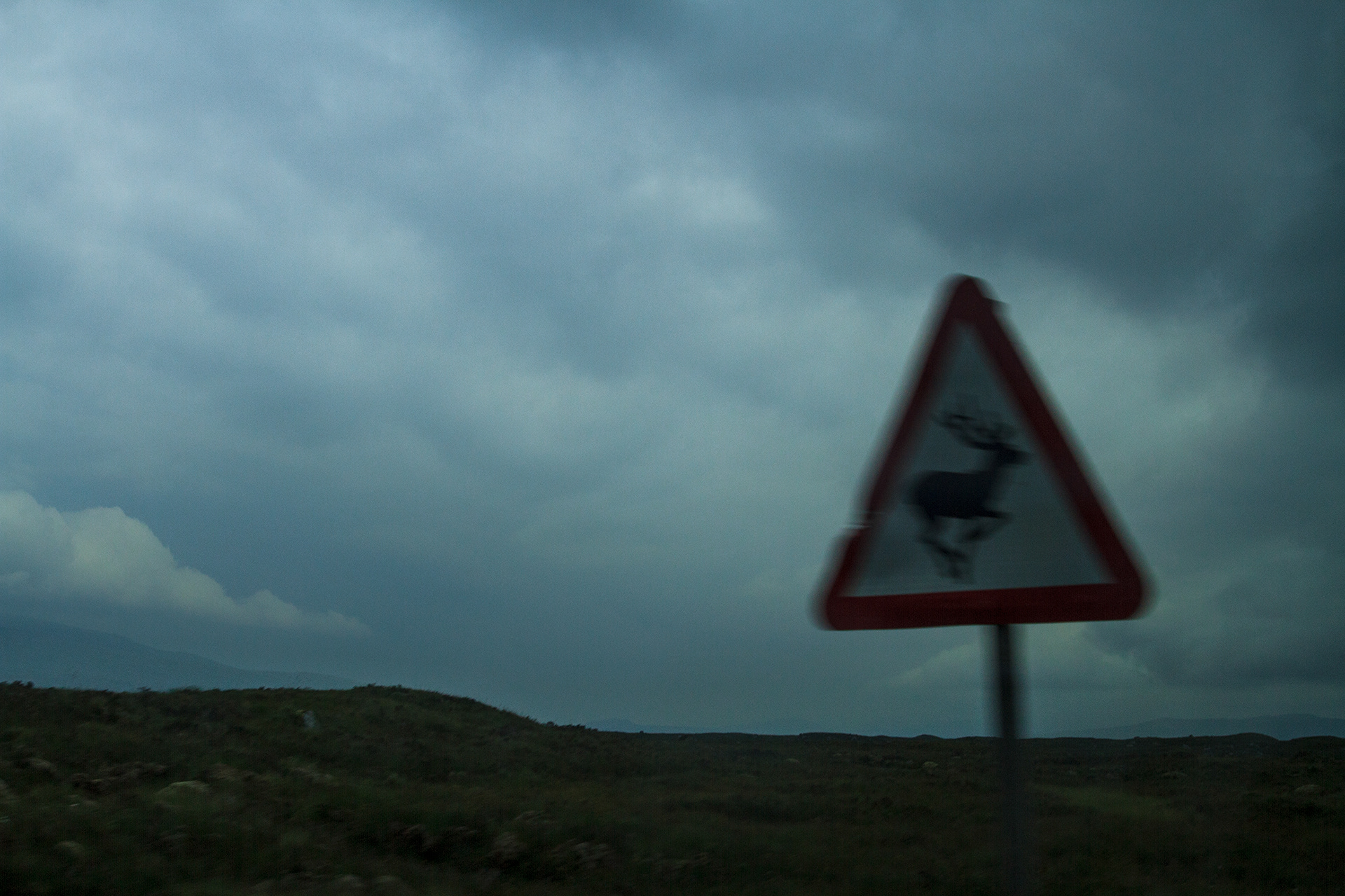 View from the Quiraing, a landslip on the eastern face of Meall na Suiramach, the northernmost summit of the Trotternish on the Isle of Skye.
Self portrait by someone else, Portree Harbour.